"We've met at a bar" sounds like the start of many stories. But, so did we.

On the 1st of 75 nights on Koh Lanta, this was the first bar we entered. It was quiet. Only a month after reopening the island for tourists, it has been merely a shadow of the days before Covid. At San's Sunset Bar they were eager to host, talk, drink, and dance. I love to take photos when I feel free with the people I meet. I asked Meya and Chawaphan who worked there to participate in a photoshoot. Inspired by the bar, at the bar. Ladies posed consciously, feeling confident in front of the camera.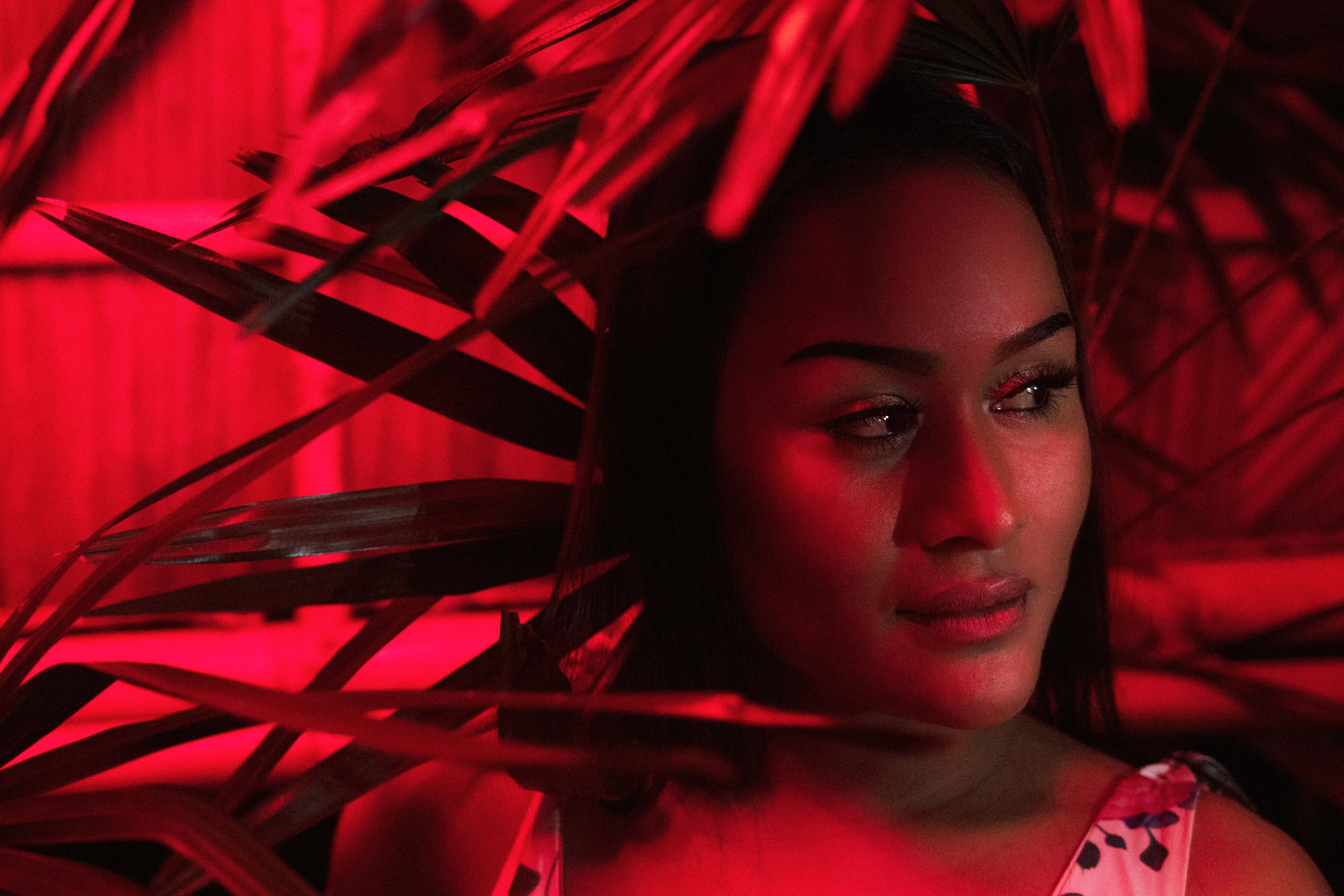 They inspired me. Meya, Suzi, and Chawaphan sewed their own dresses and designed them to be unique and incredibly hot. Suzi gifted me two of them the second time we met. Both are extremely revealing. I wore them with pride.




This particular bar was like many on the island. Right on the beach, facing sunset, bamboo huts with color lights. The staff and San, the owner made it one of a kind. For me, this was a setting perfectly reflecting the nightlife of the southern beaches in Thailand. I have chosen bold, red and yellow lights to contrast the greens of the palm leaves.


I've seen them laugh and I've seen them struggle. Little tourism means few opportunities to earn. They stayed together and looked like a family. This is what it felt like when we were going out, after their working hours. Visit them if you are ever in the island of Lanta - here - to support, ring a bell to buy a round of drinks ;)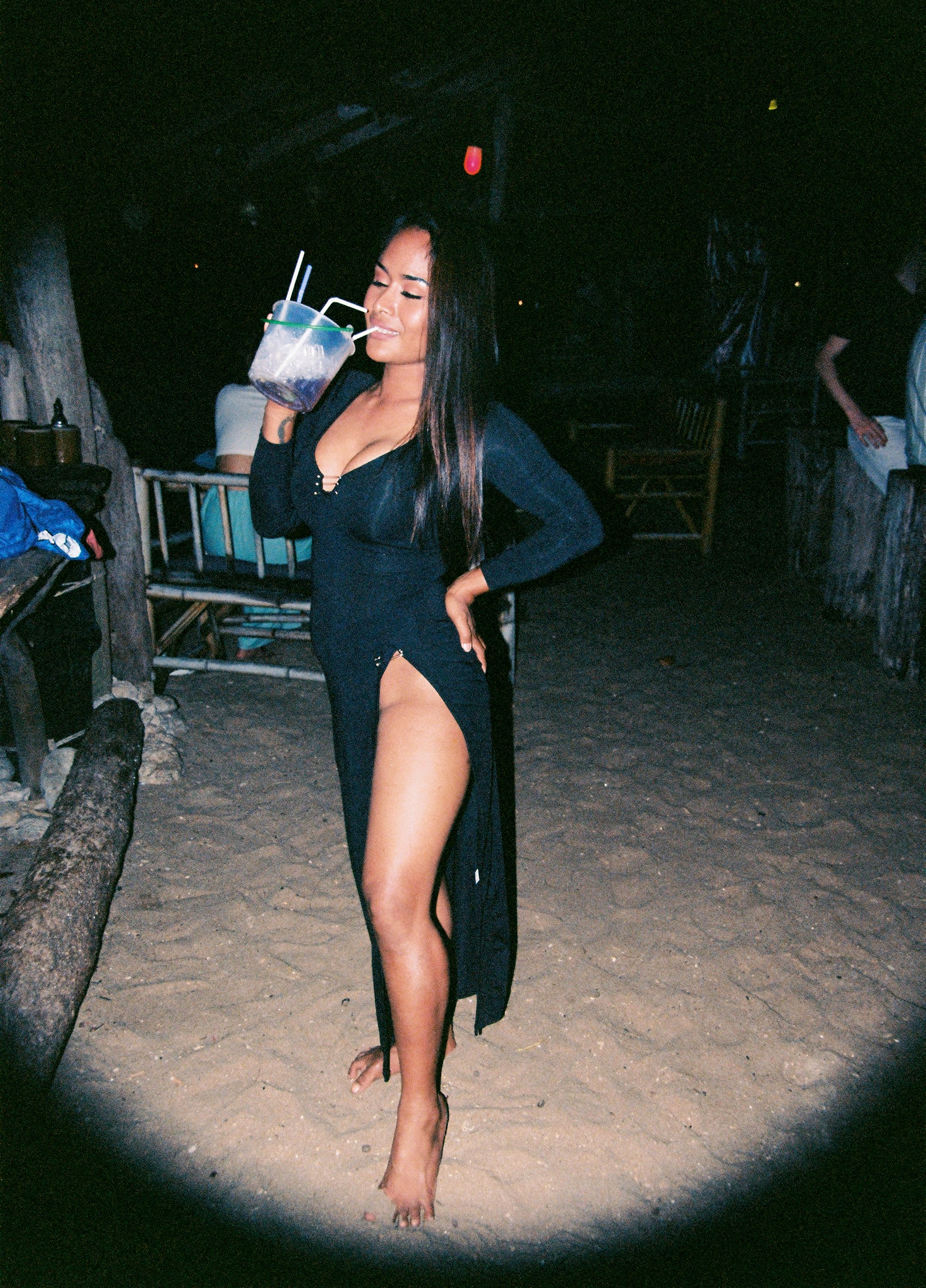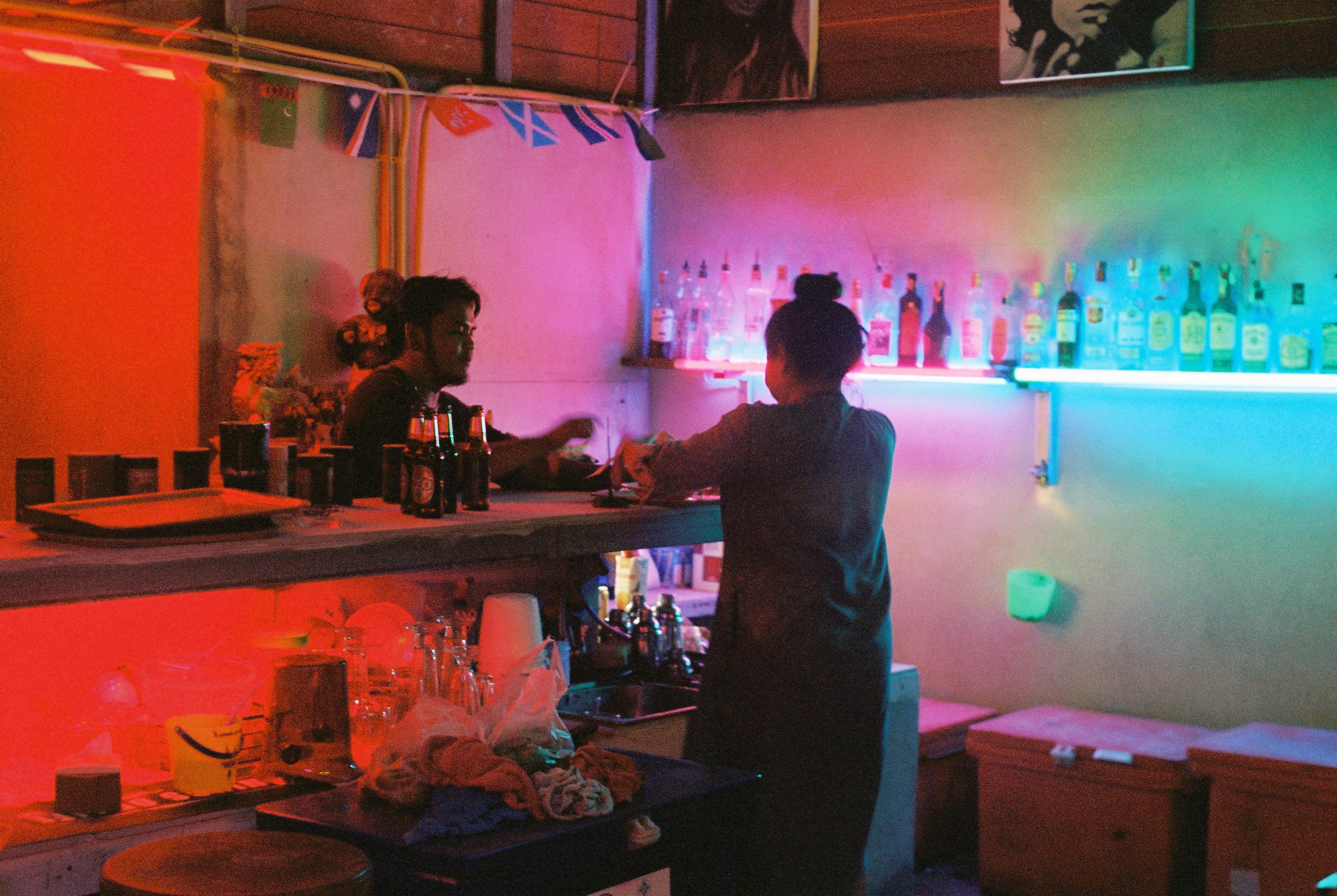 our crew





from the Short Chronicles of Thailand
by justnago